Become a Trainer of NLP, Hypnotherapy, TIME Techniques, Success Coaching, and Emotional Freedom Techniques
and Train Others at the Practitioner and Master Practitioner Levels
Earn Your Qualification in FIVE Trainer Certifications in One Training at No Additional Cost
Michael Stevenson
Founder of Transform Destiny
Have you ever wanted to help and coach people professionally, in one-on-one sessions or in groups? NLP is the fastest, most effective training you can take to begin your new path today.
Join us for this amazing training taught by a certified Master Trainer of NLP, Hypnotherapy, TIME Techniques™, and EFT
You'll become an amazing trainer in this fully-immersive and interactive live training. When you successfully graduate this training, you'll be qualified to train others at the NLP Practitioner and NLP Master Practitioner levels, and you'll have the skills to present talks, classes, workshops, and trainings in any other areas of knowledge you have.
Most have called this training the most important they've ever attended. If you're ready to launch yourself to success as an NLP Trainer, now is the right time to do it.
The next Annual Trainer's Training is only 188 days away!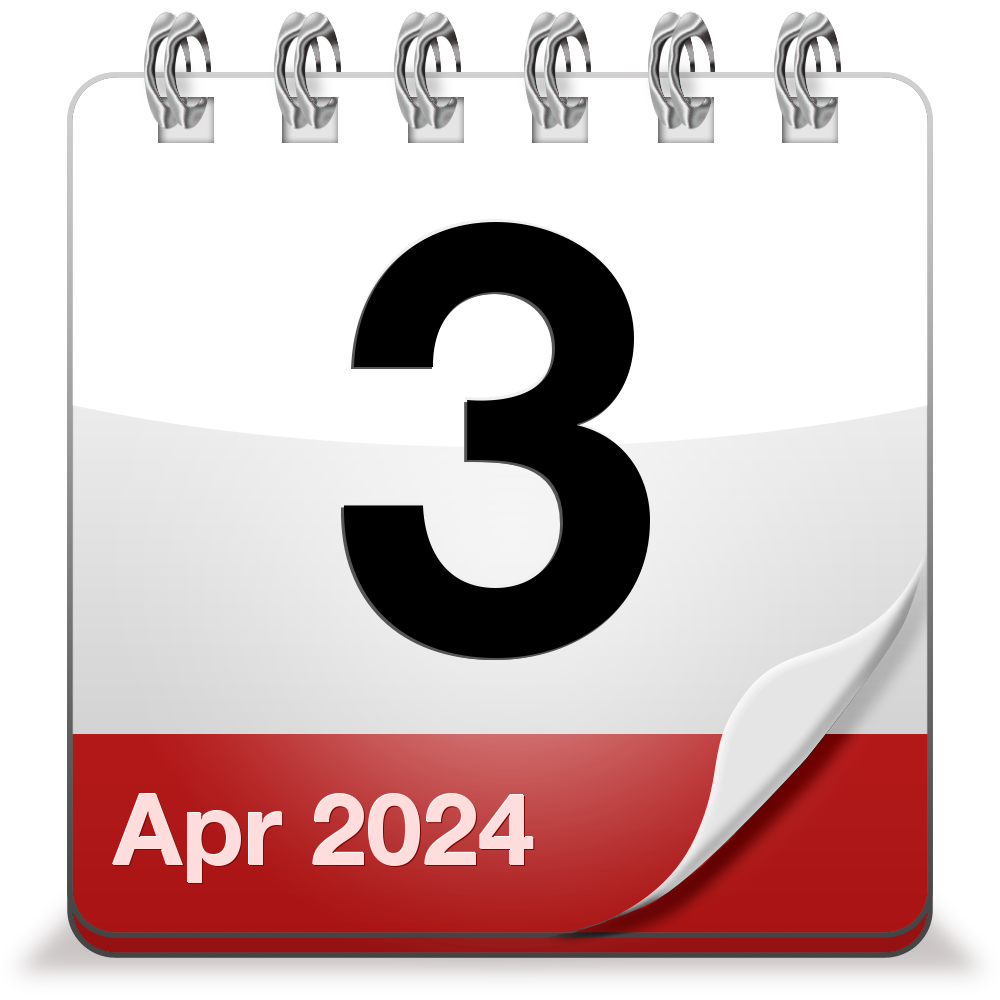 Click here
to enroll in this amazing training in Los Angeles, CA, right now at the special "early-bird price" before it's sold out! Check the schedule for other upcoming dates and locations.
Become an NLP Trainer and a Masterful Professional Speaker
In this transformative live training, you'll learn how to become an authority in your field and an masterful speaker — not only in the field of NLP, but in any field you desire. We'll teach you the skills of the best speakers in the world that will have people leaving your events saying, "that was amazing!"
Experience the Joy of Training and Certifying Others

Here's You'll Get in This NLP Trainer's Training:
Eliminate Stage Fright and Fear of Public Speaking For Good
If you've ever had stage fright or nervousness about speaking before, get ready to kiss that goodbye. In NLP Trainer's Training, we'll completely eliminate all fear, nervousness, and anxiety about speaking using proven NLP and TIME Techniques™ processes. By day two of the training, you'll actually be excited about going on stage, every time!
Become an Excellent Speaker and Trainer
You'll know to give incredible presentations, seminars and trainings that bring down the house. We'll teach you the 30 behaviors shared by all master speakers. And we'll use NLP to layer those into your behavior in through a powerful anchor called the "Trainer's State," so they actually become part of your presenter persona, making it all automatic.
How to Teach to Both the Conscious Mind and The Unconscious Mind
You'll learn the speaking and presentation techniques for communicating with your students both consciously and at the unconscious level for the deepest and most transformational learning.
How to Use the Stage for Anchoring
Discover the secrets of amazing presenters like Anthony Robbins and Harv Eker, and how they use the stage to anchor and trigger states in their audience. This is an extremely powerful technique that will move your audiences and training rooms.
Communication Through Learning Styles
By now, you probably know that people listen and learn in different ways. There are years of research behind this topic, and we'll teach you how to build your lessons, talks, speeches, and trainings to teach to people with diverse sets of learning styles. You'll learn how to cater to each one in such a way that nobody gets bored, and everyone stays engaged and learns.
Group Psychology
You'll learn how to understand the psychology of your audience so you can help them connect and grow as a group. You'll also learn how to deal with trouble-makers and hecklers. And you'll learn incredible ways to get an energetic connection with your entire room, so you can create a personal connection with everyone in your audience.
How to Do NLP Technique Demos that are Successful Every Time
You'll learn the secrets behind doing NLP demonstrations in front of an audience that are successful every time. This includes screening and picking the best demo subject for maximum success.
Telling Hypnotic Stories and Inducing Group Trance from Stage
You'll learn the most advanced techniques for creating and delivering hypnotic stories that will have your audience feeling your stories with you. Just imagine invoking emotions at-will from stage, and taking your audience into trance at the same time. The greatest speakers of all time have had the ability to mesmerize their audience with stories.
Connecting with Your Audience
Have you ever seen a speaker who you felt had a amazing "energy"? This is by accident. You'll discover how to be a presenter who connects with each person in the room and wows your audience with your energy, leaving them feeling that you're the most amazing speaker. This is a must that most presenters are completely unaware of.
Group Process
Make sure that your audience bonds with each other, quickly and deeply, making your events even more of a profound experience for them. You'll learn the stages of evolution that every group will go through and how to create that connect for them so you can assist them in having the most amazing training experience.
Master the Business of Training
Learn the tricks of the trade - the secrets to the seminar and training business, and especially NLP trainings and motivational seminars. This information will help you get off the ground runnign as soon as you graduate.
Read these testimonials from some of our past graduates:
"I was surprised at how easily NLP could be applied to produce rapid and deep changes. The home-study materials and pre-study materials are an excellent resource."
Graduate Wildo Ballenilla in Waterbury, CT
"I learned more in one week than I felt I learned in 15 years in all the self-development courses I've taken!"
Graduate Athena Lund in Denver, CO
"I had the good fortune to choose what I believe is the best NLP Practitioner training in the industry. It would be difficult to imagine a better team to present the information in a more concise and complete manner."
Bob McAdams, , Coeur D'Alene, ID
These trainings meet the standards of the International Board of Coaches and Practitioners and other boards, so your certifications have world-wide recognition. Upon successful completion of the Evaluation section of this training, you will be eligible for certification as a Trainer of NLP, Hypnotherapy, TIME Techniques™, EFT and Coaching, and will have the authority to train and certify others at the Practitioner and Master Practitioner levels.
This training is fully accredited and meets the standards for certification in the fields of NLP, Hypnotherapy, EFT, and Coaching, including those of the International Board of Coaches and Practitioners, the International Hypnosis Federation, and other boards. Your board certification, if you choose to become certified, have world-wide recognition. Upon successful graduation of the Evaluation section of this training, you will be eligible for certification as a Trainer of NLP, Hypnotherapy, TIME Techniques™, EFT and Coaching, and will have the authority to train and certify others at the Practitioner and Master Practitioner levels. (How does optional Board Certification work?)
"It hasn't even been a year since I received my Trainers Training Certification at Transform Destiny and I've already brought in over 200 students to my online and In person practitioner training (which is over half a million dollars in sales)! I can't thank Transform Destiny enough for providing so much material and support to help me train my students and help them get incredible shifts in my own Certification programs! I highly recommend investing in yourself and becoming a Trainer and learning how to speak confidently, stand in front of a group, and lead your own Certification programs!" -Reese Evans, YES Supply
How We're Different from Other NLP Institutes

We go above and beyond traditional NLP trainings, because we want our graduates to be successful. Our trainings don't just meet required standards like other NLP institutes do — they exceed them.

We are completely committed to your success. This means that we'll do whatever it takes to support you, throughout your training and beyond. Our team and our trainers are fully available to you before, during, and after your training to help you create success in your NLP journey.

We are a different kind of training company without the ego so typical in the field of NLP. That's why, in addition to everything so far, you'll get these special, extra bonuses which will further contribute to your success:
NLP Trainer's Training Bonus!
We're going against the grain in this field and setting a new standard. We are now including the Hypnotherapy, TIME Techniques™, Success Coach and EFT Trainer's Trainings at no additional cost when you attend this training! (Other institutes charge extra for these after you sign up!)
Once certified, you will be qualified to train and certify people in all these fields at the Practitioner and Master Practitioner levels. This is an amazing value worth more than $5,700!
Hypnosis Trainer's Training — included as part of the NLP Trainer's Training (Full Value $1,700):
Group Hypnosis
You asked for it, and now we've got it! You'll learn how to run group hypnosis clinics for smoking, weight loss and more!
Advanced Metaphors
Learn how to use metaphors to put an entire class into a light trance. This goes way beyond the one-on-one metaphors you've learned to this point, and is incredibly useful to you as a presenter and trainer.
Four Methods of Hypnosis
We'll share with you how to teach the four most common styles of hypnosis, and several formats they can be taught in, from one-day self-hypnosis course, to the powerful weekend intro trainings, to the full one-week hypnosis trainings. You'll learn how to teach your students methods based on Erickson, Elman, Estabrooks and Krasner.
TIME Techniques™ Trainer's Training — included as part of the NLP Trainer's Training (Full Value $1,400)
Teaching TIME Techniques
Be the expert! Learn how to teach TIME Techniques™ at both the Practitioner and Master Practitioner level.
Group TIME Techniques
Including how to work with groups sized two to a thousand. This is the basis of many of the weekend motivational seminars in the industry and will serve as an invaluable tool you can add to your training and/or seminar business.
TIME Inductions
For the first time ever, we'll share the secrets behind our Transform your Destiny TIME Induction. You'll learn when and how to create timeline inductions yourself.
Life and Success Coach Trainer's Training — included as part of the NLP Trainer's Training (Full Value $1,400)
Certify Students as Coaches
You'll have all the knowledge and skill you need to train and certify others in Life and Success Coach and Master Life and Success Coach
EFT Trainer's Training — included as part of the NLP Trainer's Training (Full Value $1,200)
Certify Students as EFT Practitioners
You'll have all the knowledge and skill you need to train and certify others in Emotional Freedom Techniques
"Within 30 days of finishing Trainer's Training I was able to speak in front of 400 people internationally, and sold $23,000 in my own seminars in just one hour. I have continued since with the Master Trainer Development Program. With Transform Destiny's mentorship and materials, I now run a seminar company doing seminars nearly every weekend. We are on target to break $1,000,000 in revenue by next year! Thank you Transform Destiny!" -Matthew Brauning, Evolution Seminars
More Trainer's Training Bonuses!
In addition, we're offering the following bonuses valued at $9,170:
NLP Training Video/Audio Sets ($1,100 value)

Video recordings of our trainings and workshops for your review as a trainer before your trainings
These trainings are the bread-and-butter of the business
Includes the entire Learn Hypnosis... Live! video collection
Includes the entire CORE Success Coach video collection
Intro to NLP videos
Create Your Life audio collection
NLP Practitioner Training video collection
NLP Master Practitioner Training video collection
Model our trainings to create your own so you don't have to reinvent the wheel!

Mastering the Business of Speaking Video Training ($500 value)

An in-depth home study video course about how to succeed as a trainer and speaker
How to carve out your target market and create your marketing message
How to design classes and trainings from scratch
How to create lucrative home study video courses from home without a TV studio
Everything from software to equipment
How to market your trainings and courses on the internet

NLP Trainer's Training Video Collection ($2,500 value)

Videos unlocked upon graduation for review of training material
A recording of all the material from Trainer's Training
Refresh your memory on what you were taught
Keep improving on and growing from the material and exercises from the training
Other institutes charge thousands for these videos. With Transform Destiny, they're included for free

90-Day Trainer's Guide ($20 value)

Steps to help you plan, market, sell and fill your first training
A step-by-step guide of action steps to hold your first "intro" event within 45 days, and your first NLP Practitioner training in 90 days
These Michael's closely guarded secrets to success in this field!

Professional Nine-Page Customizeable NLP Practitioner Website ($5,000 value)

Build your professional website in as little as a few minutes (Template 1, Template 2, Template 3)
Edit your site in your browser (no sofware, programming knowledge, or HTML skills needed). Just point, click, type and save
Built on ClickFunnels, the world's #1 marketing platform. Account includes website hosting, funnels builder, email autoresponder service, automated webinar hosting, and the ability to charge credit cards for your practice. (Coming soon, blog, and Shopify-style store are coming, too)
At least a $5,000 value!

One Month Membership to the E.M.P.O.W.E.R. Program ($50 value):

Two live group coaching calls per month with NLP Master Trainer Michael Stevenson
Ten months of archived calls for you to listen to
Our Support is the Best In the Industry

All of our team have been trained in NLP, and all of our NLP Trainers are Master Practitioners who practice with clients of all types, so they have eal-world experience (this is something many other NLP trainers cannot claim, as they are simply acedemics and don't practice with actual clients).

This means, when you call us for support, you won't be given the runaround by "sales people," as with other NLP institutes.

At Transform Destiny, you'll get real support from people who care, everytime. No other NLP institute can make this claim. This is why we offer world-class, unbeatable support.
Take the Training Now and Pay Over Time: Flexible Payment Plans Are Available

We understand that times have been tough. That's why we've created our new flexible payment plans to make getting this training a reality for you.
There are no credit checks and no interest payments.
Pay off your investment over time so you can enjoy the benefit now.
As long as your payments are current, you can come to the training anytime, even before you finish your payments.
Payments will be deducted automatically from your credit or debit card.
It's easy to get started! Simply pick a date below,

click the Add To Cart button

and then choose the "Payment Plan" tab in the shopping cart!
Tax Deductions Are Available So You Can Save Even More!

Our trainings qualify under US law for tax deductions. US Treasury regulation 1.1625 permits an income tax deduction for educational expenses including registration fees, tuition, travel, meals, and lodging for courses taken to improve or maintain skills required in employment or business.

Many of our students write off their course investment including all travel expenses! Wouldn't it be nice to get a return on your tax filings for training in NLP? Consult with your tax professional for details about how to get this tax savings when you take our training.
Daily Schedule

First Day: 10am - 8pm
Most Other Days: 1pm - 8pm
Except: Days 16, 17 and 18 of the training are from 10am - 8pm
Days Off: Day 7 and Day 15 of the training are days off
Event Dates and Locations
April 3 - 20, 2024, Atlanta, GA
With Certified Master Trainer of NLP, Ryan Simmons
August 1 - 18, 2024, Los Angeles, CA
With Certified Master Trainer of NLP, Ryan Simmons
Future Event, Choose Your Date Later,
Ticket to a Future NLP Trainer's Training (Choose Specific Date Later)
Enroll in NLP Practitioner Training
Yes, Michael, I want to learn NLP, TIME Techniques, Hypnotherapy, EFT and Success/Life Coaching at the Practitioner level. I understand that this is a Limited Time Offer. Plus, I feel completely confident enrolling based on your reputation and the iron clad, money back guarantee. Sign me up now!
I'm ready for:
The LIVE Eighteen-Day Accelerated Certification Course
Beginning My New Career as a Trainer and Speaker
FIVE Trainer Certifications: NLP, Hypnotherapy, TIME, EFT, Success/Life Coach Trainer
Mastering the Business of Speaking Home Study (Immediate Access!)
Other Valuable Bonuses
Instant Access To These Bonuses and Pre-Study Courses!
(Note: Price above includes a one-time $100 completion certificate fee)
About Your Transform Destiny NLP Trainers
Ryan Simmons
---
Ryan Simmons's Credentials
Certified Master Trainer of Neuro-Linguistic Programming
Certified Master Practitioner of Neuro-Linguistic Programming (NLP)
Certified Master Trainer of Success and Life Coach
Certified Master Success and Life Coach
Certified Master Trainer of TIME Techniques™
Certified Master Practitioner of TIME Techniques™
Certified Master Trainer of Hypnotherapy
Certified Master Hypnotherapist
Certified Master Trainer of Emotional Freedom Techniques
Certified Practitioner of Emotional Freedom Techniques (EFT)
Board Certification by the International Board of Coaches and Practitioners
The Transform Destiny NLP Practitioner Training Program was voted globally as the #2 best NLP training program out of literally thousands of programs around the world by the Global Gurus Foundation.
The Transform Destiny Company is also certified as an approved training institute by IBCP, IHF, ABNLL, and NLC.